Sharing Life Lessons
I share life lessons that help people create meaningful connections and inspire themselves.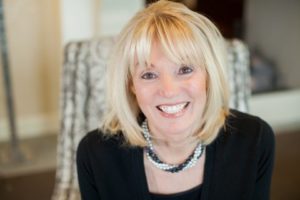 My dad, John Bichelmeyer, was the smartest man I ever knew. He was a humble Kansas butcher with an 8th grade education, and alongside my mom, raised ten kids to become the very best they could be. When he died in 2004, I filled the hole in my heart with blue ink that soon became a book about all that he taught me. I am an accidental author but a very intentional communicator. Sharing my father's wisdom has become my life's work as I help people create meaningful connections.
I like to call myself an author, speaker, and people connector.  Through executive and group coaching, speaking engagements, and business consulting, I help people make better connections.  These connections help people and companies achieve levels of success they never thought possible.
My background includes more than 35 years' experience in the staffing industry, or as I like to call it, the people business.  Having climbed the corporate ladder from an entry-level customer service role to a C-level executive position, my professional background includes sales, marketing, operations, training, service delivery, talent acquisition, and organizational and executive coaching.
Expertise and Experience:
Fielding Graduate University: Evidence Based Coaching Certification

College of Executive Coaching: Intensive Training Program Certification

Multi-Health Systems: BarOn EQ-i and EQ 360 Certification

Extended DISC NA, INC:

 

Certified Facilitator and Instructor

American Staffing Association: CSP Status – Certified Staffing Professional

Stephen Covey: Principle Centered Leadership Certification

                           

Blanchard Company: Situational Leadership II Certification

         

CareerTrack: Powerful Presentations

Paul Green: Behavioral Interviewing

                                                                           

Speakeasy: Leaders Edge & Planning for Results

                         

Hudson Institute: Life Launch

B.D. – Butcher's Daughter
Click the button below to view a gallery of high resolution headshots